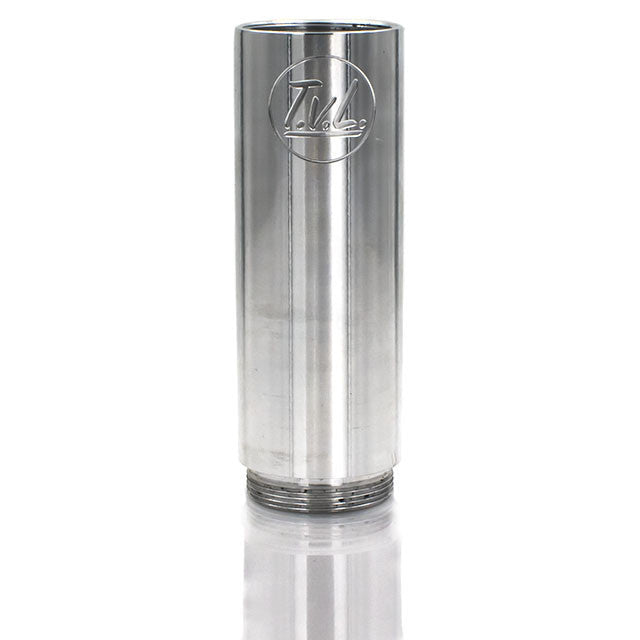 TVL - Double Barrel Extension ONLY for Colt .45
TVL - Double Barrel Extension ONLY for Colt .45
$125.00
The TVL Double Barrel Extension ONLY for Colt .45 is a extension tube to allow you to turn your hybrid single 18650 into a dual 18650 Competition Mechanical Mod. The Top Deck is 24mm. The button uses a 35 pound springs.
Available in Brass, Copper, Aluminum and Stainless Steel.
Custom engraving is available on Request at an additional cost.
RDA's Not Included!
Note: Tanks should never be used on a TVL Hybrid Mod