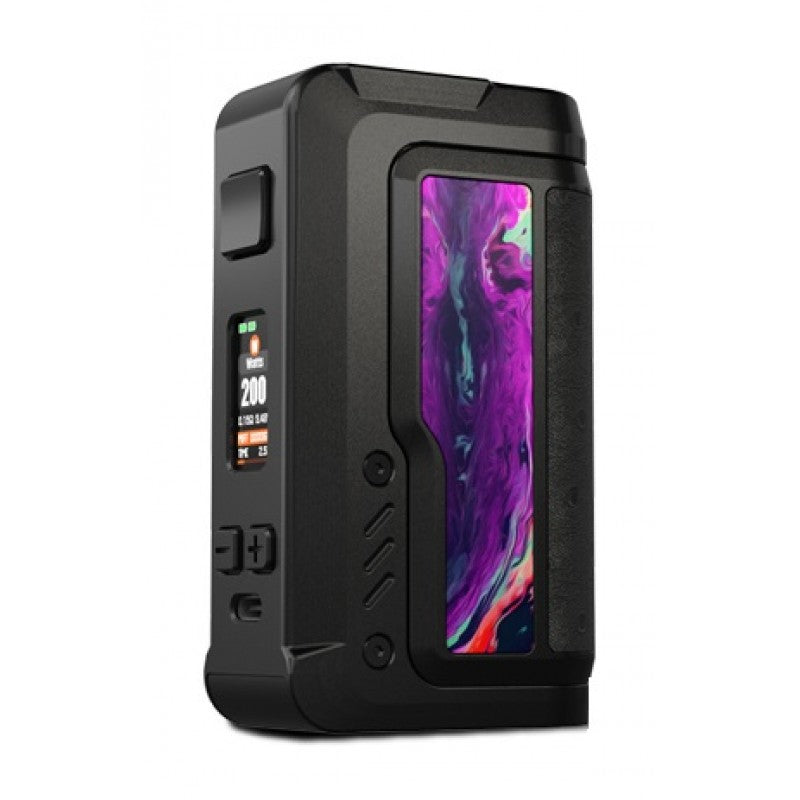 Vandy Vape - GAUR-21 Box Mod
Vandy Vape - GAUR-21 Box Mod
Sold Out
Vandy Vape GAUR-21 Box Mod
T H E   L I G H T E S T   D U A L   2 1 7 0 0   B O X   M O D   E V E R .
Weighing in at only 128.17g, the Gaur-21 Box Mod from Vandy Vape is the lightest dual 21700 battery mod ever. The PCBA waterproof design of the Gaur-21 makes it easy to maintain a clean, dust-free  device; simply remove the batteries and clean! In addition to those great features, the Gaur-21 also has an anti-loss function that allows you to locate your device under a Bluetooth connection through the Vandy Vape "Find Device" App. Just press the retrieve button and the device will make a sound!
Specifications:
Size: 96.5mm x 30mm x 58.8mm
Power Range: 5-200W
Operating Voltage: 6.4V-8.4V
Working Current: <50A
Output Voltage: 0.5V-8.0V
Coil Resistance Range: 0.05-3Ω
Charging Current: 1800mA(±5%)
VANDY CHIP FUNCTION - The Vandy Vape chipset allows the device to reach a maximum wattage of 200W and includes 6 different modes; Power, Bypass, Voltage, TC-Ni, TC-SS, and TC-Ti Modes. The chip also provides multiple safety features including, short-circuit protection, overheating protection, low battery warning, open-circuit protection, 10 second cut-off, and overcurrent protection. The firmware for the device can be upgraded as well.
Box Contents:
1 x Gaur-21 Box Mod
2 x 18650 Battery Adapters
1 x QC Type-C Cable
2 x Instruction Manuals
1 x Proper User Guidance
1 x Warranty Card